about Blinded by the Bite! ™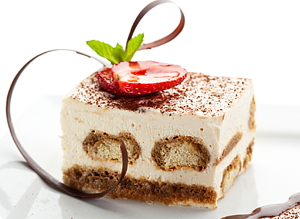 At the crossroads of food & conversation people connect and this is where Rachelle King, author of Blinded By The Bite! ™ a freelance food writer, is navigating her way through gluten-free lifestyle, with an emphasis on healthy & sustainable eating. Eating locally & sustainably, is healthier for you & for our environment.
I started this journey eight plus years ago after a series of car accidents (8 accidents actually) from 2005 to 2007 that left my body in a diminished condition.  Back surgeries, along with twenty-five plus spinal epidural's and a diagnosis of Fibromyalgia, I was still in so much pain and no matter what I ate, the results were unpleasant at best.  My body ached everyday and nothing was working; not the medications, physical therapy, holistic specialists, healers – I was out of answers.  Fortunately I started seeing a new rheumatologist while living in San Francisco in 2008 and she was determined to help me get to the bottom of what was ailing my body! Low and behold it was Celiac Disease!
From there I decided I would be my own advocate, researching just what I needed to do to get my body back to normal, if there was a normal?  With the guidance of my rheumatologist and a move to Austin, I began this journey of recovery.  I am a work in progress still today and living with Celiac Disease is easier said than done some days.  I am a firm believer in educating yourself, taking it day by day, and teaching yourself how to cook gluten-free.  It's a critical component to your health and well-being. My goal with this website is to share the information I have found and continue to find along this journey, so that those that come after me may find the path a bit easier to navigate.
Rachelle has been a featured food blogger for Foodpress.com, Austin360.com, and she has been repeatedly featured by the National Foundation for Celiac Awareness.  Rachelle is a founding member and the current Treasurer for the Austin Food Bloggers Alliance.  She also volunteers with AIDS Services Austin March of Dimes, SXSW Eco and the Sustainable Food Center.  Rachelle is also one of the founding members the Gluten-Free Pizza Fest, as well as been an instrumental team member of Austin Bakes.  As a professional PR/Social Media Consultant, Rachelle's clients include several Austin companies, including Kohana Coffee, Delysia Chocolates and Edible Austin, as well as Nourished – A Food Blogger Conference.
Rachelle is currently attending The Institute for Integrative Nutrition in conjunction with a certificate degree to be awarded by The State University of New York (SUNY) at Purchase College and will graduate in March 2013.
Rachelle also writes for Examiner.com as the Austin Gluten-Free Examiner
testimonials